Fundraiser stories Myanmar
Afgelopen juni startten wij de inzamelingsactie voor onze collega's in Myanmar. Dankzij collega's, vrienden, familie en de VNG die het bedrag op 14 juli 2021 heeft verdubbeld, hebben we bijna 16.000 euro opgehaald! Het geld is de afgelopen drie maanden onder 19 collega's verdeeld. Onderstaand een bundeling van de verhalen van verschillende (ex-)collega's.
---
Mya Thway Naing
Finance Manager Yangon office
Thank you for the donations of our VNG Director and VNG families.
Contributed to the group of friends who are helping and providing food and medicines to those who suffered COVID.
Contributed to Mindat people for COVID test kits.
Contributed to volunteer groups for PPE level 3 when helping COVID patients and carrying dead bodies.
This fundraising survived some small part of people during this situation.
Aye Mat Suu Kyi
Finance Officer Yangon Office
Thank you so much to everyone who contributed to Myanmar. 60% will be used for donation and 40% will be used for livelihood to cope with these difficult circumstances. These funds have been now proportionally distributed as necessary support in Myanmar. I prioritized sending the donations:
To CDM Heroes staff who lost their housing and jobs for participating in the Civil Disobedience Movement.
Donated necessary medicine and supplied food. This donation will be a great help for Myanmar freedom fighters.
Donated internet data fees to volunteer teachers for free online education programs.
For confidentiality reasons, I am unable to share all details publicly but here is a thank you letter and postcard. Thanks again for your kindness, generosity, effort and support.
Naw Htee Ku
DEALS Project Coordinator in Pathein Township
Due to the third wave of COVID-19, the death rate of COVID patients in Ayeyarwady Region sharply increased in the month of July. Only in Pathein City, 810 people died within July. The home death case is more than hospital deaths. The oxygen is not readily available for covid patients who need oxygen. So, there are many lives that should not be lost. In addition, Covid-related protective equipment has become more expensive and less available in the market.
The donation fund was received by community based COVID-19 response team in Pathein for buying covid-related protective equipment. The team already supports more than 50 households for spray disinfection to the household, transporting more than 20 home death cases to crematorium and supporting more than 80 COVID positive patients through sending oxygen, distributing food and medicine.
---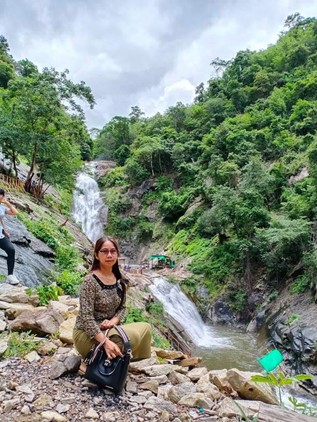 Ms. Tin Wai Thein
former Team Leader in Kyaikmaraw Township
When I was fighting with Covid 19, I got a phone call from Ms. Mya Thway Naing sharing information about the donation for us. Actually, I was being little depressed with suffering covid 19 at that time and being disappointed for no job, no earnings, not affordable to support other people in such time of difficult situations. After hearing the good news, I felt so excited and happy that I can solve my financial difficulties with this donation for at least the next three months and also support others who are really in need.
Thanks to your sympathy and empathy, now I can fully recover from Covid 19 and getting well. Your donation was totally supportive for my family and partially for some people in need of my surroundings. I spent only 45% of the first time receiving funds for my family and supported 55% to other difficult peoples including two CDMers (who are participating in Civil Disobedience Movement) and some activists who are fighting for justice in Myanmar.
I would like to appreciate your kind collective contributions for our Myanmar VNG staff who are experiencing a political crisis and Covid 19 epidemic simultaneously at this time.
Wishing all our VNG colleagues to be safe from the epidemic and healthy!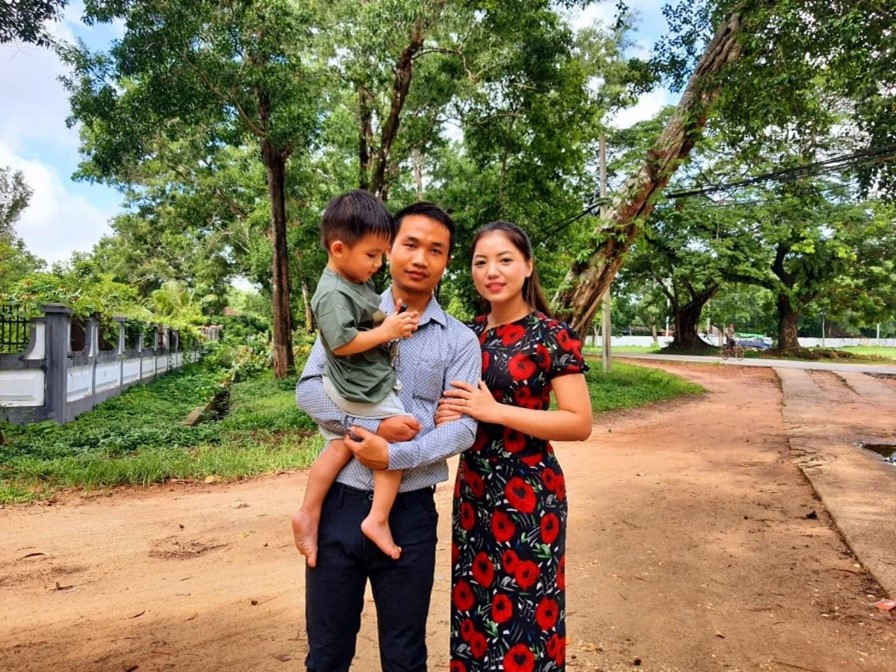 Mr. Aa Peng
former HR officer
Dear VNG International Team,
I well received the unexpected gift from VNG International Team. Not only me, my family is really thankful for the gift during the hard time. Our family received the gift while all of our family was affected by Covid -19 and it helped us a lot for the medical treatment and the gift made us motivated to recover. By the grace of God, our family recovered from Covid -19 after one month. It was one of the best stories in my life and it was a pleasure to be a part of VNG International.

Really thanks to the VNG International Team!
Aa Peng & family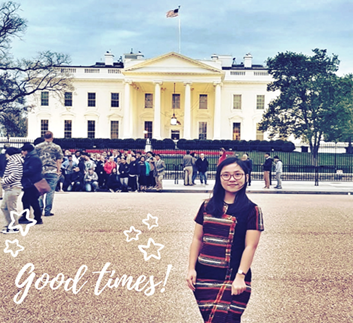 Diana Cing Deih Kim
Logistics & Admin Associate Yangon office
Starting from February 2021, the situation in Myanmar has changed. At the same time, the third wave of covid is strongly affected to all the places in Myanmar. July was a tough month for me as I lost my uncle and aunt. At the same time, me and my family tested positive for Covid-19 Delta variant starting from the mid of July. In July, it was very hard to get oxygen and medicines even in Yangon. My father was in a critical condition when he got Covid.
At that time, I was blessed to receive the fundraising money from VNGI Myanmar and the people in the Netherlands. So, I got a chance to donate 80% of the money to Tonzang, Chin State to buy the mask, hand sanitizer, and covid test for the covid patient in the hospital. Simultaneously, I also got a chance to buy the oxygen concentrator for my father. It is more than a word to say thank-you to all the donors. Without all of your support, I can't imagine how it will be so hard for us to survive. Therefore, I would like to send my heartfelt gratitude to every single one of you.